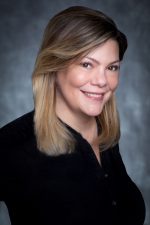 Vice President
Licensed Associate Real Estate Broker
lyassky@rocklandrealty.com
Laura Yassky joined Rockland Realty in 2005 and became a Realtor after 8 years with PeopleSoft. At PeopleSoft, Laura managed and executed executive events and provided communication support for the sales leadership team. Prior to PeopleSoft, Laura worked for United States Congressman Joseph McDade (10th-PA) and Sony Electronics, Inc.
At Rockland Realty, Laura's clients include General Dynamics, Bigelow Trading Company and Baystate Flowers. Laura is also responsible for operations and marketing at Rockland Realty.
Laura earned her B.A. from Gettysburg College in 1993.
She is a 2009 graduate of Leadership Rockland and is a member of Rockland County's 2009 40 under 40.
Laura resides in Upper Nyack with her husband, John and their Cavalier King Charles Spaniels. Laura enjoys traveling and showing her dogs throughout the United States. She is on the Board of the Tuxedo Park Kennel Club.